Meet


QuickCarbon


Advantages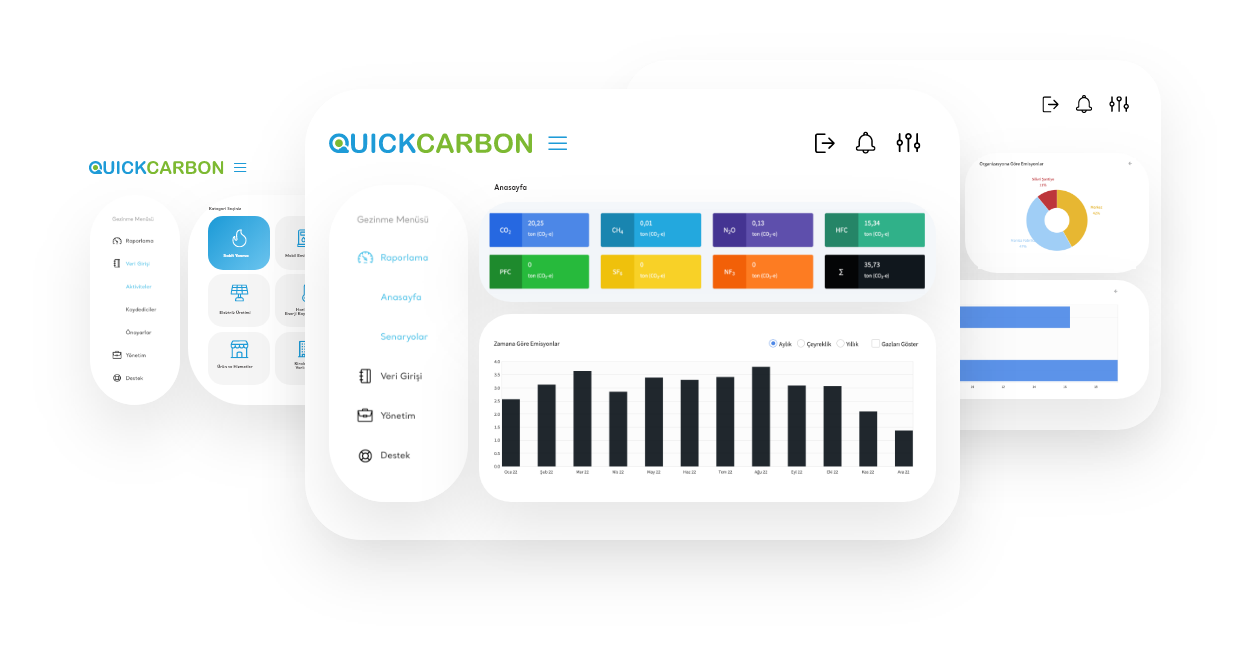 User-Friendly

Software
QuickCarbon
QuickCarbon calculates and reports companies' corporate carbon footprints
within the scope of ISO 14064-1:2018 Standard and GHG Protocol;
it is also a user-friendly software that allows users
to create strategies to reduce emissions.

Web-Based
Access
It is accessible on both computers and mobile devices without the need for any installation.

User-Friendly
It offers a user-friendly experience with its simple interface.

Secure
Data Storage
Data is stored on servers using the highest security methods.

Ease of Data Entry
Effortlessly input all data into the system following the ISO 14064-1:2018 Standard and GHG Protocol guidelines.

Instant Reporting
You can download your report in Word and Excel formats with different language options with a single click.
Filtering
It allows you to filter, analyze, and report the results of your group companies or facilities in different locations.

Ready for Verification
By uploading the proof documents to the system, you can be ready for the verification process at any time.

Carbon Offsetting
For internationally valid carbon credits, you can contact us via the software.

Multifunctional Charts
By analyzing the results of your greenhouse gas emissions in charts, you can identify areas where you can reduce your emissions.

Scenario Analysis
By simulating different scenarios at targeted scope, you can evaulate the impact of your actions on your emissions.

Certified Software
The software has been independently verified by Kiwa Certification to ensure accurate calculation and reporting. Click here to view the certificate.

Professional Support
Training and technical support will be provided by our team of experienced professionals during the software's lifetime.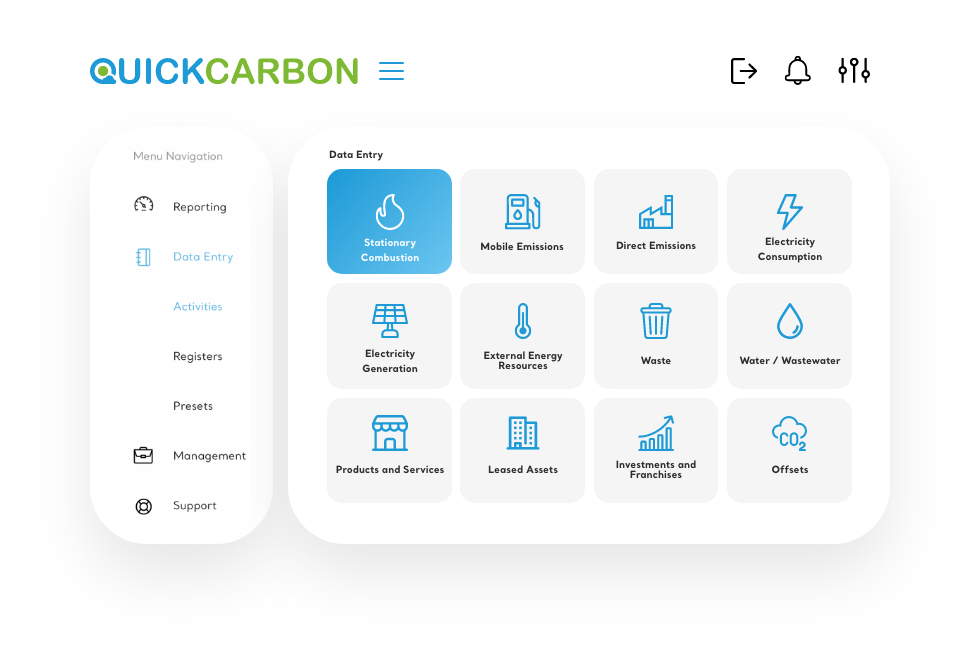 Ease of Data Entry
QuickCarbon is designed so that all users can easily enter data without the need for any consultancy services.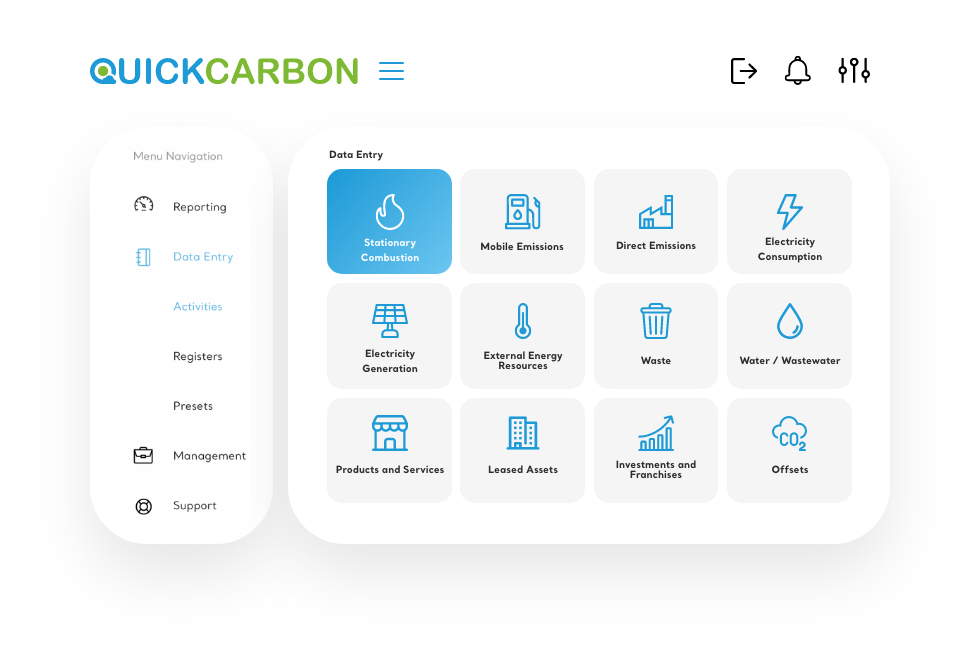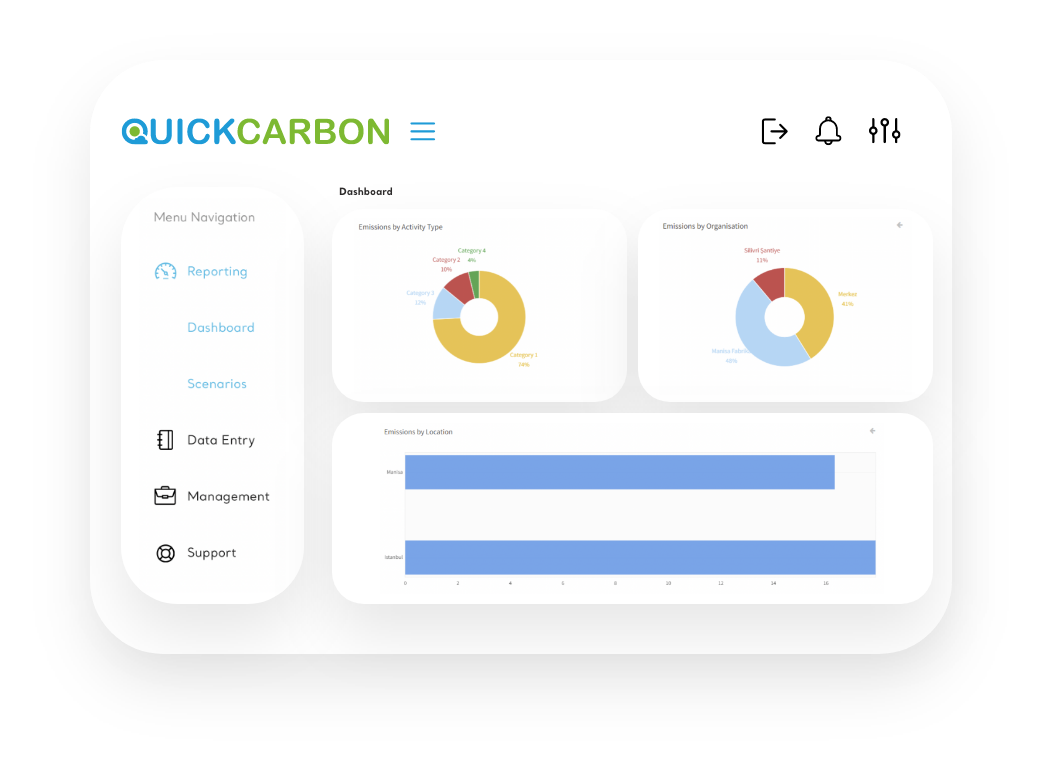 Charts
With the help of multiple dashboards and graphs in QuickCarbon, you can monitor your greenhouse gas emissions according to activity type, organization, location and many other parameters to develop strategies about mitigation.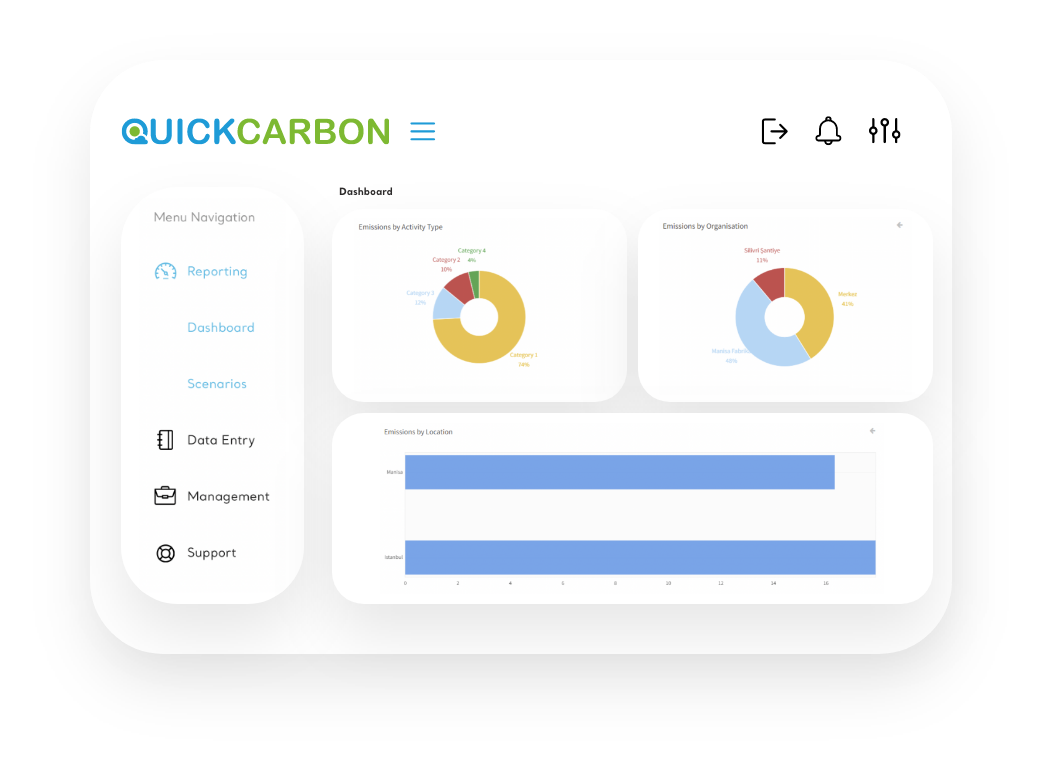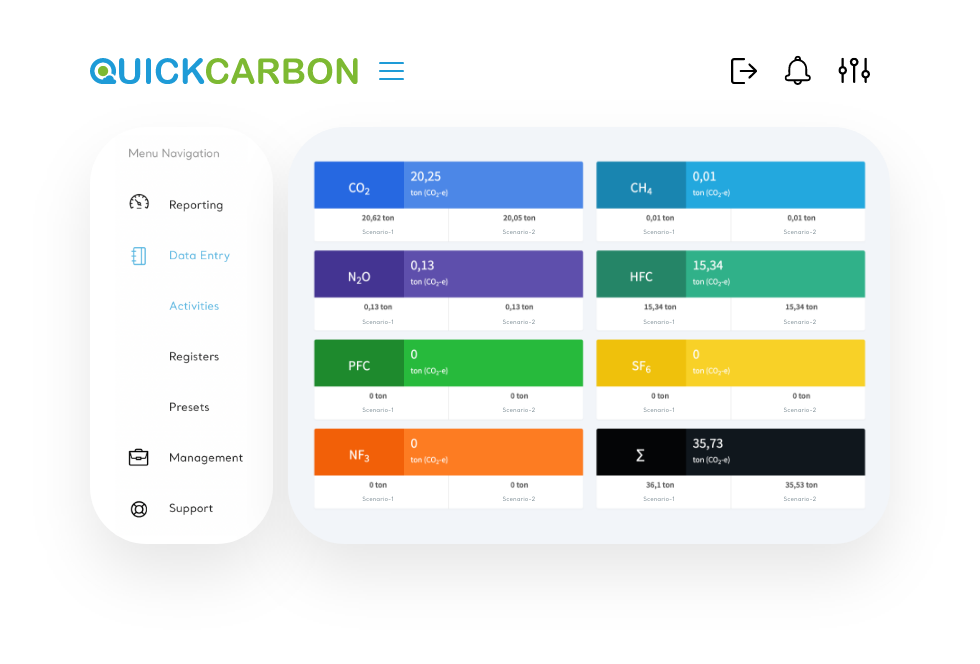 Scenarios
Before implementing the strategies you will develop to reduce your greenhouse gas emissions, you can create scenarios in various scopes and see in advance how much these strategies will affect your current greenhouse gas emissions.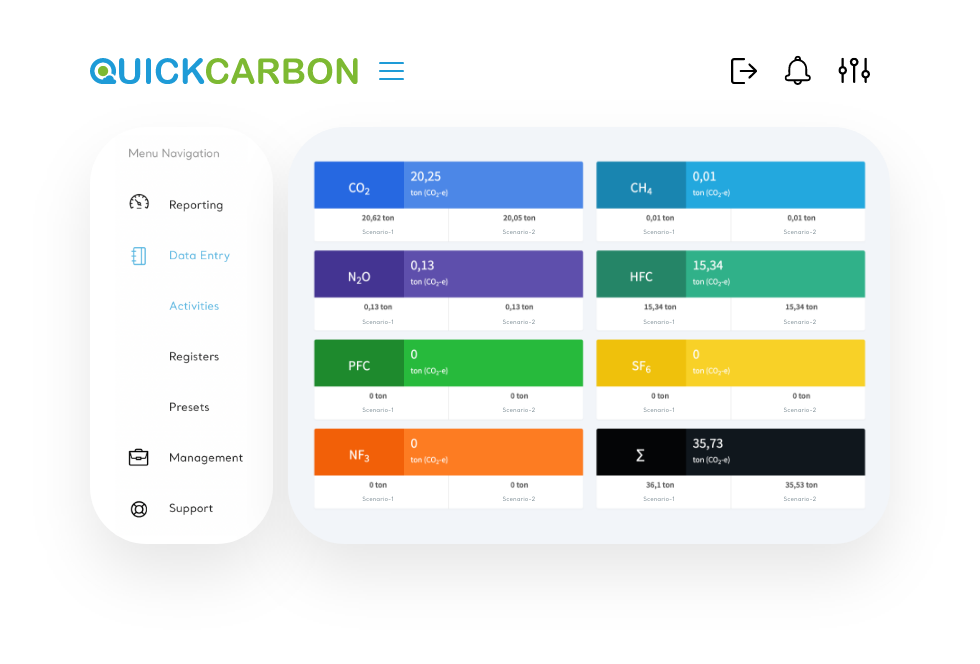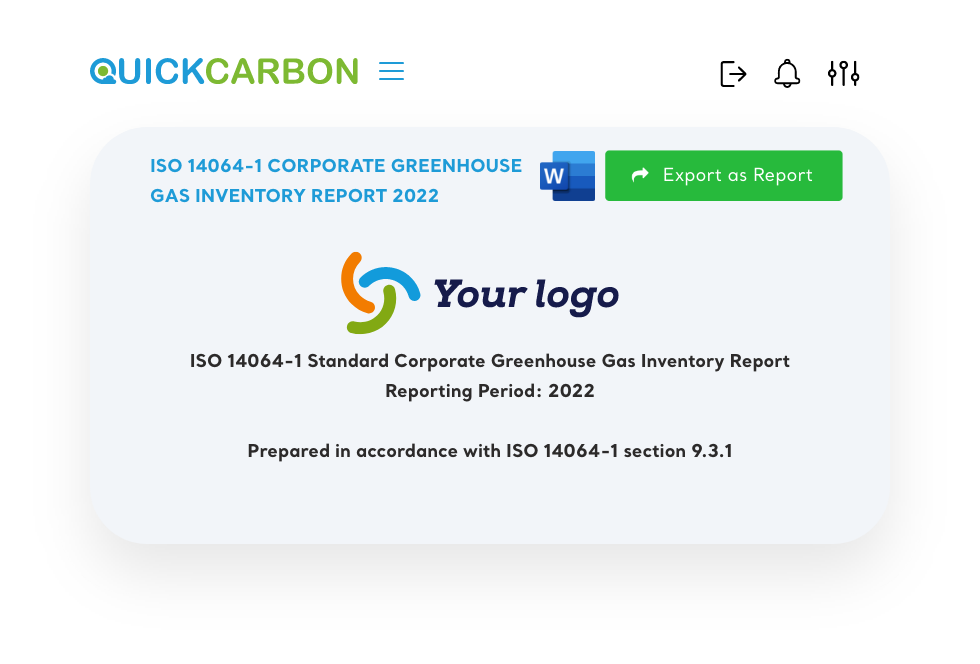 Reports
The reports, which you can download from QuickCarbon in Turkish and English with a single click, comply with the ISO 14064-1:2018 standard and GHG Protocol and can be used nationally and internationally.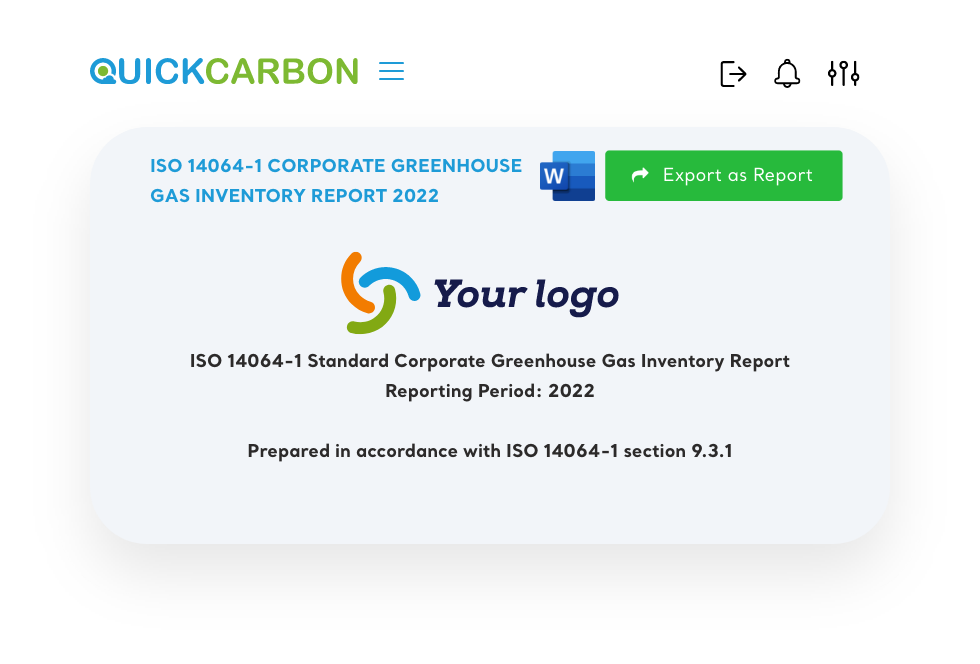 QuickCarbon software has been offering digital practical solutions to companies
in corporate carbon footprint calculation and reporting.
Complete your demo request by filling out the form below and experience QuickCarbon software before purchasing it.